By putting solar energy systems in high-profile public spaces, Solar Now aims to spark a conversation about how British Columbians can benefit from switching from fossil fuels to solar-powered electricity.
Solar power could become the world's top electricity source by the middle of this century, analysis from the International Energy Agency shows.
The picture in Canada is different: we get exponentially more clean electricity from large-scale hydro and wind than we currently get from solar. Yet as the costs of generating solar power fall and as the technology becomes more common, more individuals and businesses across North America are switching from using fossil fuels for electricity to generating clean electricity from the sun.
By installing solar electricity systems on public buildings and in high-traffic areas, Solar Now aims to help British Columbians get a better sense of how the technology works–and how it could help meet the energy needs of British Columbia's homes and businesses.
---
Installation Locations
Solar Now launched in September 2016 with initial plans for three solar installations. More sites have been announced and completed since then.
Bowen Island Community School *completed*
A 30-panel, 7.95 kw solar installation has been completed on this elementary school in the West Vancouver School District, providing the school with clean, renewable electricity and offering students an opportunity to learn about solar power technology and reducing carbon pollution.
Learn more about the Bowen Island school installation.
---
False Creek Paddling Centre

*completed*
In partnership with the City of Vancouver, an approximately 15-kilowatt array of solar panels have been installed on six boat sheds alongside Vancouver's False Creek, across from the Creekside Community Recreation Centre. This high-traffic pedestrian area across from Science World offers excellent visibility and allows visitors the opportunity to get an up-close look at a typical residential-sized solar installation.
Learn more about the False Creek installation.
---
Sparwood Town Hall and Leisure Centre

*completed*
Solar panels are a new look for Sparwood, B.C., the Rocky Mountain community perhaps best known for the 350-tonne 1974 Titan truck that represents the region's mining past.  But in spring, 2017, the District of Sparwood tapped into the region's excellent solar resources to generate clean, renewable electricity. The community installed solar PV arrays on the Town Hall (26 panels) and Leisure Centre (18 panels) for a combined system size of just under 12 kilowatts. Over the next 25 years the systems will produce over 300,000 kilowatt-hours of renewable electricity—worth an estimated $36,000 at current rates.
Learn more about the Sparwood installations.
---
Ktunaxa Nation Government Building *completed*
The Ktunaxa Nation Council has installed a 40-kilowatt solar array featuring 119 solar panels on the rooftop of its government building in Cranbrook, B.C. The system will generate 45,000 kilowatt-hours of electricity each year—equivalent to the power used by four typical homes—and over 1 million kilowatt-hours throughout its 25 year lifespan. The system will also supply power to an electric vehicle charging station installed on-site. This project was completed in partnership with the Ktunaxa Nation, the Columbia Basin Trust, Accelerate Kootenays and Solar Now.
Learn more about the Ktunaxa Nation installation.
---
Vancouver Public Library *in progress*
Vancouver's Central Library is undertaking a significant expansion that will include a new 8,000-square-foot public garden on the rooftop level. In partnership with the City of Vancouver, a 15- to 20-kilowatt solar array will be integrated into the design of the library's garden area. The goal for completion of this project is the spring of 2018.
---
 Founding Partners
The following organizations have contributed financial and/or in-kind support to help make Solar Now possible: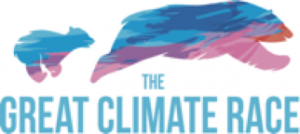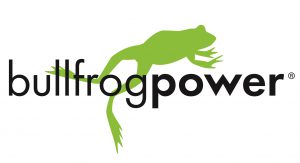 Note: Individual installations may be supported by additional local partners.
---
Learn More
To learn more about Solar Now or to get involved, please contact Project Director Bill Swan.
Get the Guide!
Want to learn more about going solar in metro Vancouver? Download our free guide.